This new feature allows you to seamlessly organize and add courses to a Learning Path (Certification Set) that will guide your Learners from one course to the next to complete all courses that are required to obtain their certification as pictured below: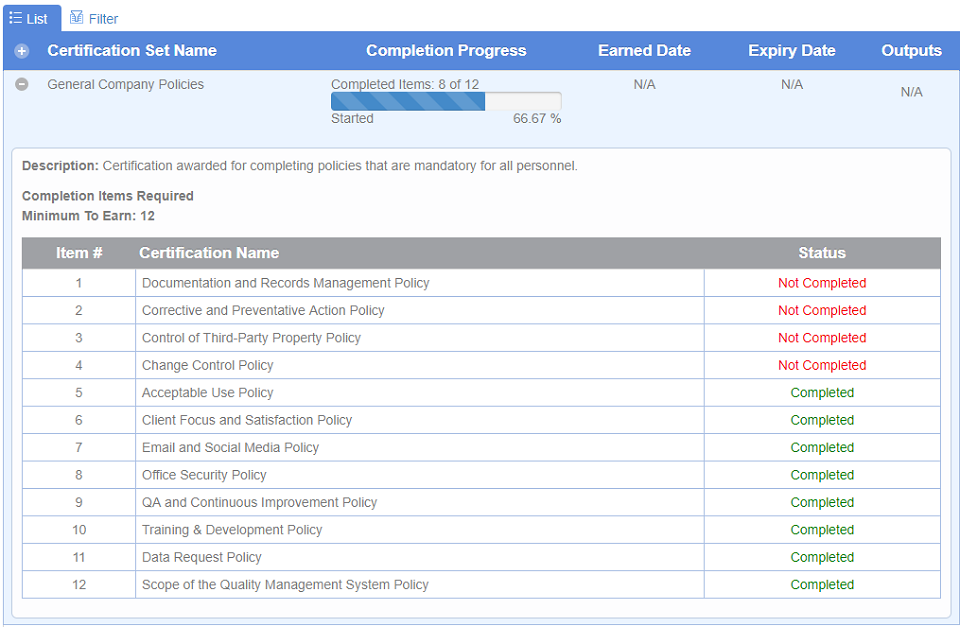 Certification Set Reports:
The introduction of the Learning Path feature, which is referred to in the system as a certification set inspired the creation of new reports listed below. Select the name of any report to view more details.
R111 Individual Certification Progress
Run the R111 to view an individual's progress toward one or more of the certification sets in their Learning Path they are eligible for, as well as a summary of the required certifications and their completion status.
R223 Certification Sets Progress
Use this new report to view the progress toward a specific Learning Path (certification set) for users in selected user groups.
If you wish to have this new feature and associated reports enabled, please enter a SRS ticket to request Certifications Sets and accompanying reports.