Course Library > Workplace Safety Courses > Arc Flash Training
Course overview: We offer National Fire Protection Association training for electrical safety in the workplace. For linemen and other utility workers, death by electrocution is a daily hazard that requires attention. In the utility sector, awareness of electrical hazards must be a daily theme for safety and training professionals.
The two main regulatory bodies that govern electrical safety in the workplace are the National Fire Protection Association (NFPA) and the Occupational Safety and Health Administration (OSHA). The National Fire Protection Association is recognized for providing information and guidelines that protect workers from electrical hazards, while OSHA is the enforcement agency for electrical safety in the workplace.
Learning Objectives
Updated for the NFPA 70E 2021 Edition
Differentiate between arc flash and electric shock
Recall hazards, injuries, and indirect consequences related to arc flash and electric shock
Recognize the way approach protection boundaries are determined
Match approach boundary criteria with worker qualifications
Identify necessary training and skills for qualified workers
Recall primary elements of an electrical safety program
Recognize the purpose of lock and tag procedures
Identify different types of lock and tag devices
Identify basic procedural steps for lock and tag
Identify the requirements for the use of test instruments and equipment
Recall the requirements, benefits, and components of a job briefing
Identify the requirements, benefits, and components of an energized work permit
Recall PPE responsibilities and requirements related to work around energized electrical equipment and parts
Regulations
NFPA 70B - Recommended Practices for Electrical Equipment Maintenance
NFPA 70E - Standard for Electrical Safety in the Workplace
OSHA 1910.335 - Safeguards for Personnel Protection
OSHA 1910 Subpart S Electrical
OSHA 1910 Subpart I Personal Protective Equipment
OSHA 1926.28 Personal Protective Equipment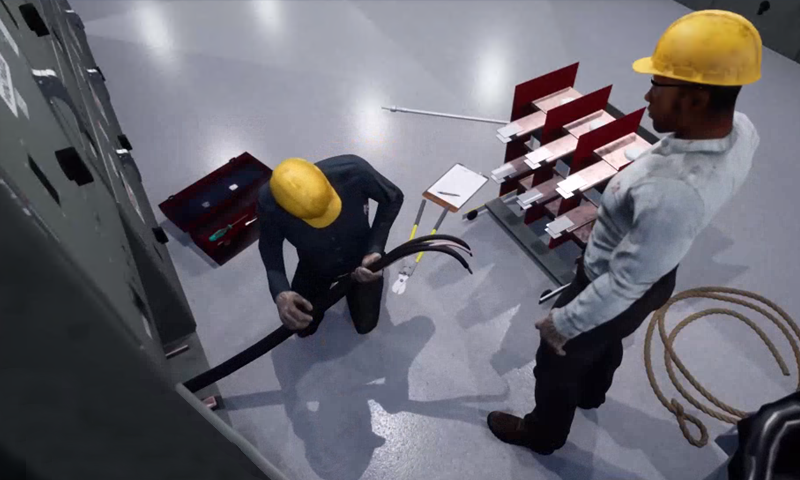 ---
Interested in offering this course to your employees? Let's Talk