We wanted to let you know about a few simple changes to the system. We have added new functionality to the manage user screen and updated all user manuals with revisions.
User Status Filter Added
A new status filter is now available on the Manager User screens accessible by Campus Admins and Campus/Organization Managers from the Manage tab.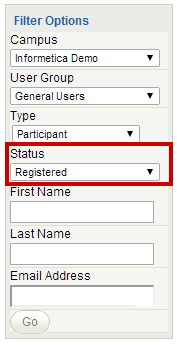 ---
User Manuals Revised
All Informetica user manuals have been revised and added to your Support > Resources page.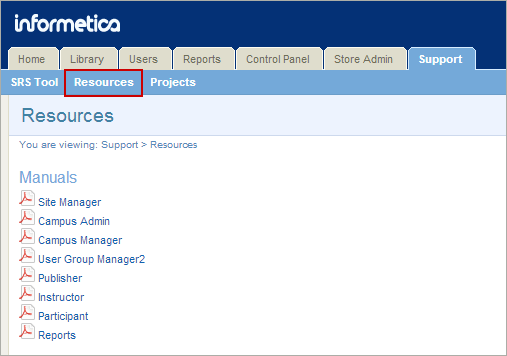 Clients who use the desktop help link to give their users access to the manuals will also see the revised manuals.

---
New Quick Start Guide
There is a new Quick Start Guide available on the Support > Resources page called Certification Updates.