The certification page has been redesigned and has new features. An individual now has more information about their own certification progress. The new certification page has sortable headers, a visual progress indicator, and an expandable view containing the requirements for each certification.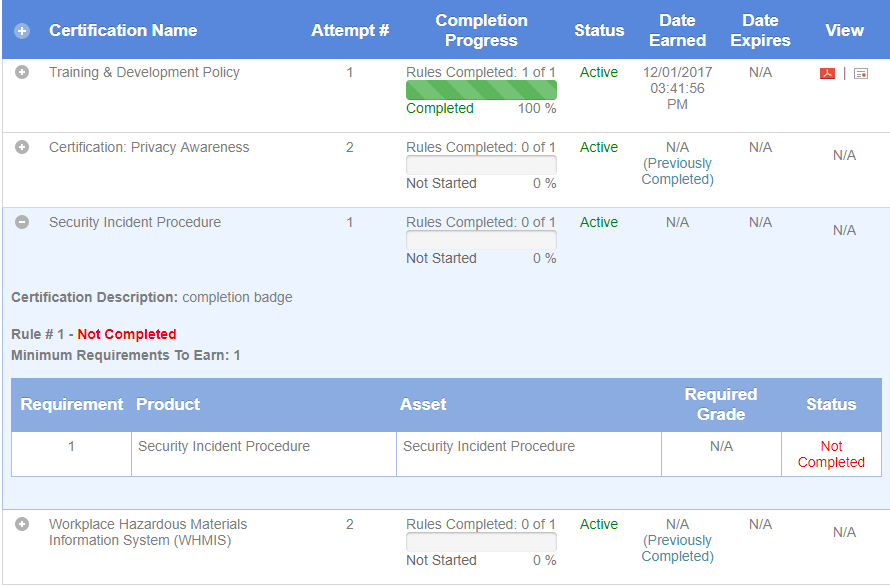 Reports
The certification updates have also affected reports. Select the name of any report to view more details.
NEW!

R110 Individual Certification Progress
This new report lets you view an individual's progress toward any of the certifications they are eligible to earn as well as a summary of the completion requirements.
R502 Certification Rules and Details
This report has been redesigned but is still used to view information related to a specific certification that is available to selected user groups.
R209 Group Certification Progress
This report has been enhanced with a new feature. The HTML version can now

run a detailed report on a selected individual that can also be exported.



If you wish to have any of these reports enabled, please enter a SRS ticket to request the report by number.