Course Library > Human Resources > Discrimination-Free Workplace
Course overview: Discrimination can have devastating effects on employee productivity and morale, in addition to serious penalties for the companies they work for. This course teaches employees to create an inclusive work environment. You will learn a clear definition of discrimination, where discriminatory practices may occur, and the consequences of workplace discrimination for both employees and employers. Next, we'll review federal and state anti-discrimination employment laws, including specific responsibilities for managers and supervisors.
After this course, your employees will know the definition of illegal discrimination and its consequences. This will put your employees in a better position to follow anti-discrimination laws and company policies.
Learning Objectives
Contribute to creating a fair and inclusive work environment for all
Avoid illegal discriminatory practices in the workplace
Comply with federal and state anti-discrimination employment laws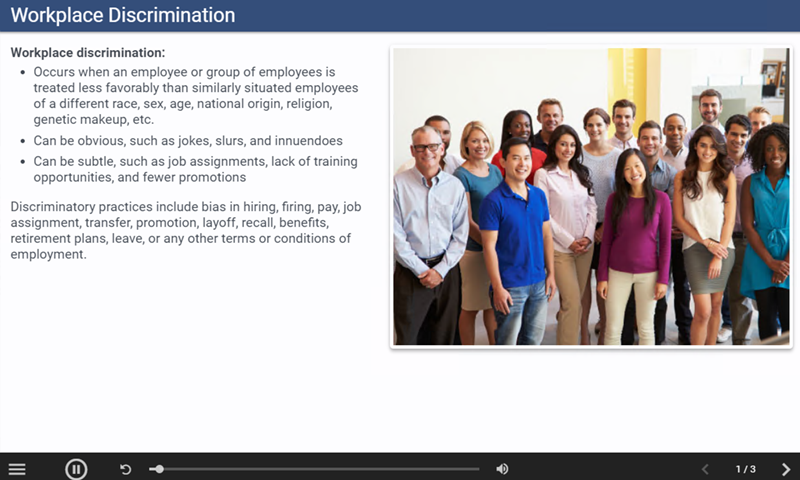 ---
Interested in offering this course to your employees? Let's Talk