Course Library > Human Resources > HIPAA Privacy, Security and HITECH for Pharmacy Workforce
Course overview: Compliance with the HIPPA law is essential for any business that comes in contact with protected health information (PHI). This course informs the learner about HIPAA Privacy, Security, HITECH and what to do if there is a breach notification. This course was authored so that an organization can include their specific policy for signoff at the end of the course. This 25-minute course is intended for the pharmacy workforce.
Learning Objectives
This course provides an understanding of HIPAA Privacy, Security, HITECH law, and breach notification guidelines for pharmacy professionals and support staff.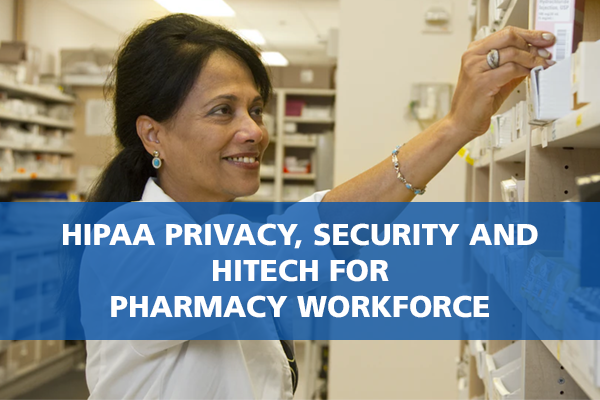 ---
Interested in offering this course to your employees? Let's Talk