We are pleased to announce a new instructor led training feature in Informetica called the scheduling tool. The scheduling tool lets instructors and administrators easily offer in-person sessions such as: classroom courses, face-to-face instruction, and blended learning. Multiple sessions can be created from one product without making a copy of the product.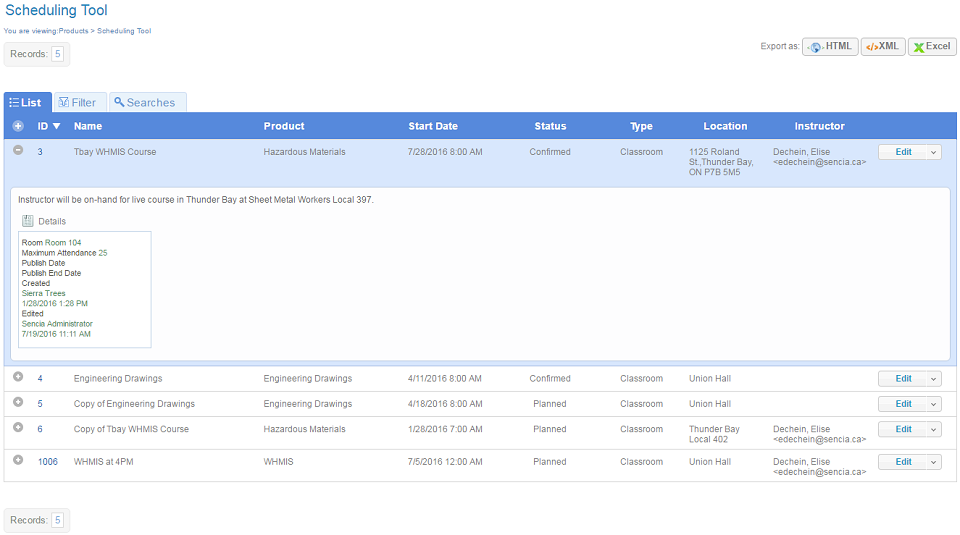 Here are some of the benefits of the scheduling tool:
Create one product with multiple sessions

Define the number of seats for each session

A

ssociate multiple dates to one product

Define the session duration

Offer each session in a different location

Allow for a different instructor for each session

Offer attachments for learners to download prior to the session

Instructors may manually enroll learners on the fly

Learners may register to a session through the course catalog (feature is currenly only available via the internal course catalog)
More Details
To read more about the scheduling tool, please click here to view the user manual.
Opt In
If you wish to have this new functionality enabled, please enter a SRS ticket to request the Scheduling Tool.