Our developers have been improving Informetica's LMS, and we are excited to tell you that the existing Search Feature has been improved with a redesign!
Please Note: Clients with configured desktop Search Menu will now see the new Version on Preview with Advanced options displayed.
Previously, Informetica's search would return result(s) in products and assets based on an entered search term. Moving forward, should you want to enable this behavior, you will have the option to toggle from a Basic or Advanced Search. Basic Search usage is similar to how our existing search works, and the Advanced search has additional filter options to choose from:
Advanced Search Filter names would include:
Product Name
Product Introduction
Product Type (drop-down listing types)
Asset Name
Asset Content
Asset Type
Date Created Date Range (Not Visible to Participant Account Types)
Date Edited Date Range
Last Accessed Date Range (Not Visible to Participant Account Types or Site Manager Account Types)
Both Basic Search and Advanced search will have an improved new Look and Feel, Export Options, and Sorting capabilities, and details expanders.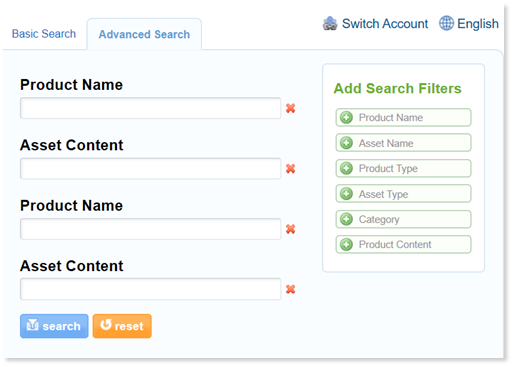 Basic Search will also have Search Term highlight to assist in identifying your results!
The newly enhanced Advanced Search is now available and ready for you to test on your preview site before it goes live, in the next few weeks.
Please let us know if you experience any challenges or if you have feedback and comments you would like share with our team.
If you do experience difficulties during your review process, please submit a support ticket from your support system.
We will reach out to you in a few weeks to collect your feedback.