The new R226 report is a detailed report that combines the functionality of the R223 and the R111 report.
The R226 generates a list of all users that have earned at least one aspect of associated Certifications in an actual Training Path (Formerly Certification Set) with information on the progress of each learner, revealing how close users are to earning their Certification.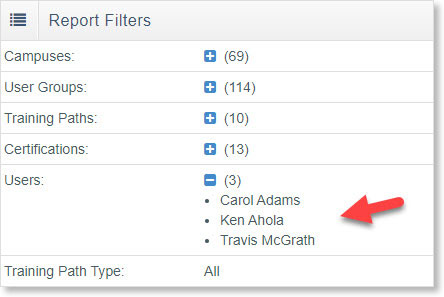 A list of all users expands by clicking on the Users + button.
The R226 filters on Training Path details listed below, and displays specific Certifications that belong to the sets selected with a list of all Users selected in the Certification Set List.


Select names in the User List (Filter User List) below:

Set the Certification Expiration Date Range to Certification Sets that fall in a specific date range on the Certifications. The status drop-down box displays Certification Sets that fall under the selected parameters displayed below: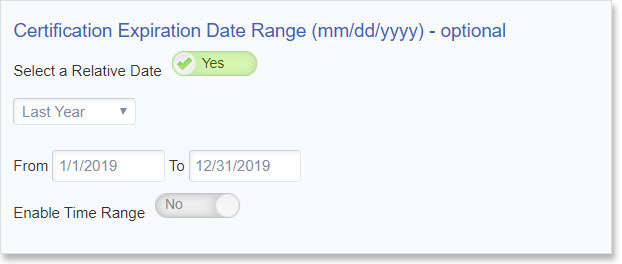 All standardized reports have an expandable filter header on the top with User Groups and Campuses.
The report displays Certifications and Users with the desired date range selected, and Certification Sets display a listing of all Users and how they progress with their training.
Overall picture: The R226 is an overview that provides you with a clear picture of where your employees are with their training, how close they are to completing their required courses, and what they need to complete their Certification.
A list of mandatory courses required to complete specific Certification Sets displays along with a list of Users who have and have not earned their specific Certifications.
Expiry dates: You will quickly see who has earned a Certification, and when a Certification has expired to determine who is compliant and who isn't. A user may have earned a Certification Set, but he/she is not certified because the certification expired.
For Instance: If you select an Expired filter, the system will uncover all Users who have earned a Certificate that has expired to plan training and schedule Users' into upcoming training to re-certify and keep them compliant in their roles.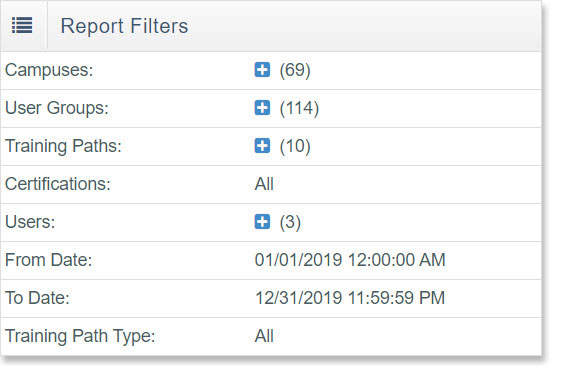 By selecting the desired Completion Progress Type (Not Started, Started, Completed or Expired) as shown below, you will uncover a User's Certification status and requirements immediately.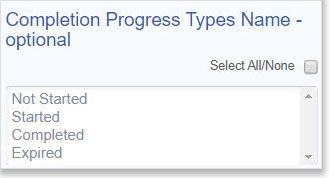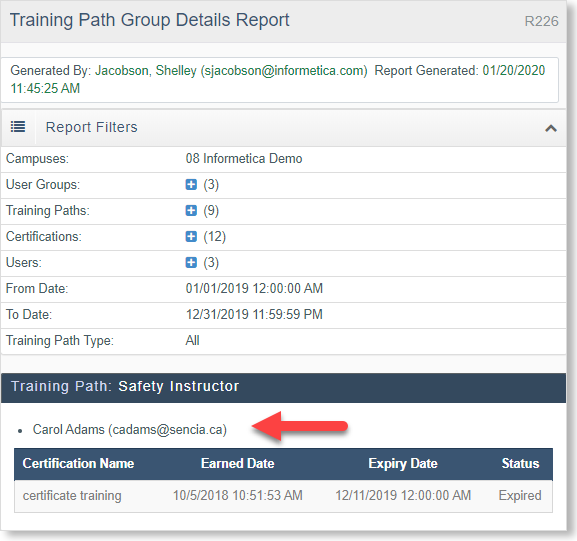 Three report formats are available in the R226; HTML, EXCEL and CSV.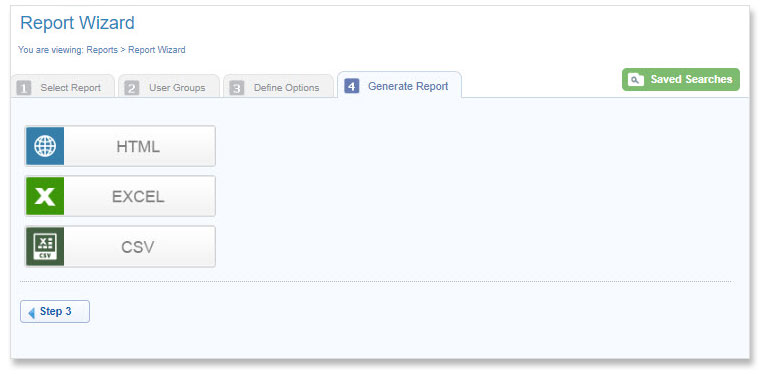 If you would like to enable this report on your system, please enter an SRS ticket to request Certification Sets and all accompanying reports.
Additonal Information: Learn more about our Learning Path Feature and how you can organize and add courses to a Learning Path here.