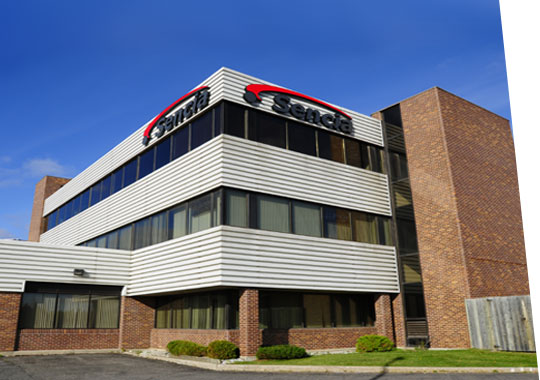 Sencia Canada Ltd.
The Informetica learning management system (LMS/LMCS) is a flagship product of Sencia Canada Ltd., a wholly owned, private Canadian company incorporated in June 2001. For a complete history, please visit our corporate website at www.sencia.ca.
Our mission is to provide each client with a learning content management system that can focus on their unique business objectives. We hire highly skilled people in our industry to ensure our high standards are continually maintained with emphasis on security and to provide all client users with a rewarding experience.
Innovation
An essential component of our corporate values is our continuing investment into research and development to ensure that our systems remain focused on the future needs of industries. We strongly believe that Innovation in all areas of application development is essential in our business. We continue to conduct research and development to further advance the Informetica System.
Corporate Values
Since 2001, the most common feedback we hear from clients is about our impeccable service. The company adheres to a Quality Management System where customer-focus is at the forefront. Our technical team is well versed in working in multi-server environments both with transaction processing as well as integrations with multiple applications (PeopleSoft, Salesforce, etc.)
Our clients are our partners - Informetica is in a continuous state of positive evolution; that evolution is driven by our willingness to work with and listen to our clients and their ideas.
Economic Development
We continuously promote community involvement to help support non-profit organizations as well as help to grow business in Ontario. We provide this service by promoting events and projects that are organized directly by Sencia or through other businesses and organizations and via donated funds that help with marketing initiatives for small start-up businesses.
Community Involvement & Charity
Our staff is continuously encouraged to partake in events to help with charity work. We have organized campaigns, golf tournaments and curling bonspiels to help the underprivileged and attended functions to help with Easter Seals, Shelter Boxes for Haiti, Dew Drop Inn (soup kitchen), the Thunder Bay Shelter House, and numerous other initiatives. Sencia's directors and staff are all firm believers in giving back and many belong to volunteer organizations and service clubs.


Big or small? We have the perfect solution for you.
See how Informetica can provide you with a platform to create, deliver and track employee performance - all from a powerful and scalable cloud-based solution. Contact an Informetica rep today!