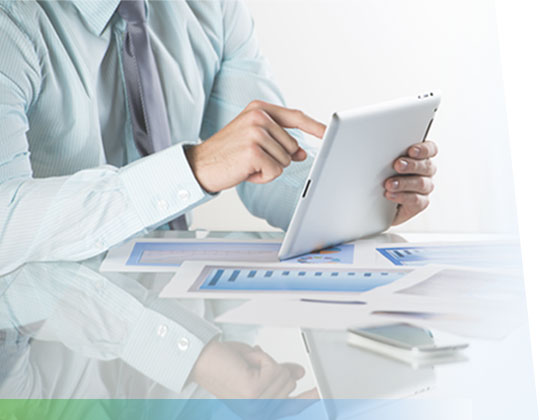 Increase Learner Engagement with Streamlined Training
Informetica makes it easy to manage and report on your organization's learning activities, provides an effective way to keep track of individual skills and competencies, and gives you access to learning content at any time.
Informetica's content management allows you to create, reuse, locate, deliver, manage, and improve learning content. Informetica also includes talent and skills management tools to help recruit and retain staff, identify training requirements and deploy specific training tracks in order to ensure a strong workforce.
Learning Management Benefits
Capture your intellectual property so it can be delivered across your enterprise or different client groups
Protect corporate knowledge assets
Create unlimited user groups based on any demographic you require
Create unique campuses, each with their own branding, cataloguing, user groups, language, and automatic email alerts
Create access codes for your user groups so each can have its own registration process
Centralize training delivery and tracking for online courses across internal and external learner populations
Incorporate instructor-led courses
Increase workforce productivity
Increase learning utilization through end-to-end resource management
Improve regulatory compliance
Automate the certification process
Measure and track skills path and certification activities
Maintain your own system security automatically with full control of user password security settings and in assigning user rights, access and permissions
Reduce course development costs
Aid self paced and rapid learning
Content Management Benefits
Create training courses in-house with easy-to-use course authoring tools
Upload instructor-led and eLearning courses created in-house or through 3rd party providers
Deliver training materials, standard operating procedures, manuals and other relevant need-to-know materials throughout the organization or for delivery to defined external parties such as contractors
Maintain a repository of all training materials for e-learning and instructor-led courses with only specific catalogues available to specific user groups
eCommerce for those clients wishing to sell their e-learning Courses
Define skills paths and career paths to build a stronger workforce
Maintain records of training delivered for compliance purposes
Automatically deliver evaluations, assessments, tests and exams to assess knowledge
Create certification paths
Automatically send certifications upon successful completion of specific course assets
Collaborate with other assigned users to develop best standards
Create recruitment assessments and processes to ensure your organization is hiring smart, promoting effectively, and capturing critical skills and talents
Big or small? We have the perfect solution for you.
See how Informetica can provide you with a platform to create, deliver and track employee performance - all from a powerful and scalable cloud-based solution. Contact an Informetica rep today!