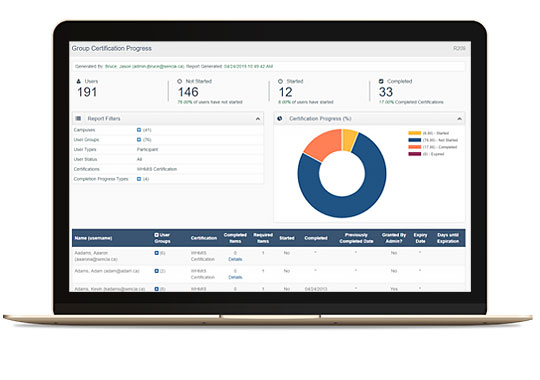 We Have Your Reports
Informetica collects a complete training history for your users and collates it through our robust Report Engine. We have over 30 standard reports that managers or instructors can use to quickly identify learning or training progress and conduct performance tracking for any of their users or groups. Retrieve information such as grades, training and certification progress and completion, detailed test results and answers, status of completion, date completed. The system will store, track and report on all training activities for each user in the system indefinitely.
Additional Benefits
Customize your report results with filters to get exactly the data you need.
Export all reporting to Microsoft Excel or HTML formats for easy distribution.
Report by department, group, course or training program to identify gaps in user training such as missing certifications, expired courses, overdue items, failed or incomplete exams, outstanding curriculum and more.
Run reports to determine if staff or students are in compliance with training or learning requirements such as completion of required components, acceptance of affidavits, specific grades requirements or certifications obtained, and more.
Run audit and compliance reports that fit your specific requirements. Quickly run compliance reports to assess employees and non-employees to ensure compliance to relevant laws and regulations or company policies and procedures and then provide the report to the necessary regulatory organizations.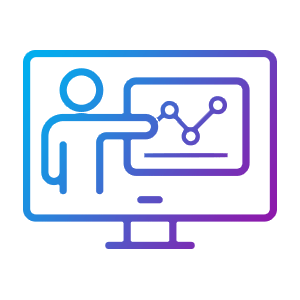 Big or small? We have the perfect solution for you.
See how Informetica can provide you with a platform to create, deliver and track employee performance - all from a powerful and scalable cloud-based solution. Contact an Informetica rep today!