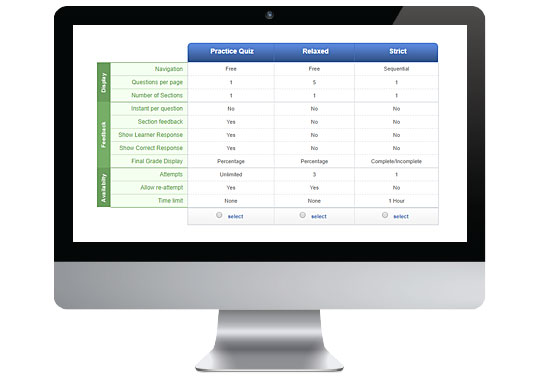 Create Tests Specific to Your Needs
Our Test Builder lets you create and edit tests or Likert scale questionnaires, applying the rules you need for a successful learning, training and/or certification environment. For tests, you are able to apply passing grades, prerequisites, weights, randomize answer options, create question pools, test by section or by question, give feedback for correct and incorrect answers, offer a variety of question types and you are able to incorporate audio, video, graphics, external and internal links and more. Likert scale questionaires, allow you to gather opinions, measure skill-sets and apply pre-screening assessments to potential candidates. They are also ideal for 360-Degree Employee Evaluations.
Multiple Question Types
We offer 7 different types of questions that can be used to create a test:
Essay
Fill in the blank
Matching
Multiple answer
Multiple choice
Ranking
True or False
Informetica can automatically grade every one of these questions with the exception of essays.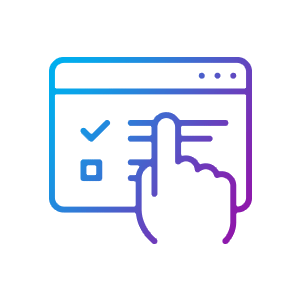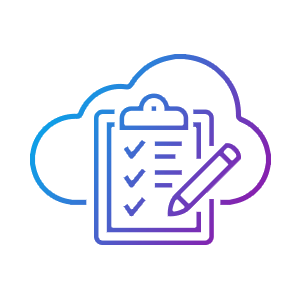 Question Banks
Our question bank feature provides clients with a method of reusing questions among different tests. Question banks have various features such as:
Save one question in multiple banks for quick editing and reuse.
Mix & match questions randomly from banks to create a dynamic test for each user.
Select specific questions from bank categories to create a test.
Label questions with key-words for quick retrieval.
Assign a difficulty to your questions and use the bank to automatically form a test with a selected difficulty.
Create a test with a mixture of questions with variable difficulty up to a selected weight limit.
Big or small? We have the perfect solution for you.
See how Informetica can provide you with a platform to create, deliver and track employee performance - all from a powerful and scalable cloud-based solution. Contact an Informetica rep today!