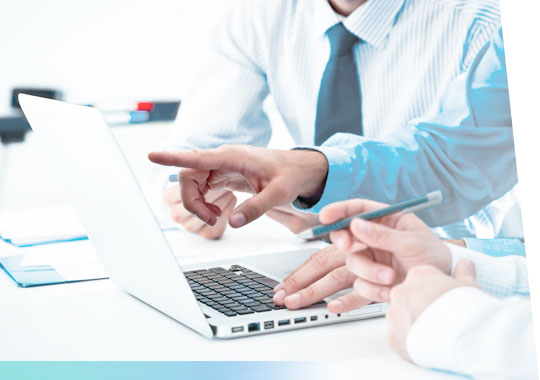 We are committed to your success
We offer several training options from in-person training at your location or ours to web conferences with your training team. Thorough training is provided to your Site Manager throughout your license and additional training is provided as needed. We will work with you to customize a solution that suits your needs.
New Release Training
As new enhancements and features are released for the Informetica, training documentation and/or web based training sessions are provided at no additional cost on an as needed basis.
User Manuals
Additionally, detailed user manuals are available at any time online and for every user type. Manuals are accessible from a help link directly within the LCMS.
Additional Training Needs
Additional on site or personalized training services may also be purchased, such as to assist in training your non-administrative users or in creating more engaging modules, advice on how to integrate multiple databases, etc.
Big or small? We have the perfect solution for you.
See how Informetica can provide you with a platform to create, deliver and track employee performance - all from a powerful and scalable cloud-based solution. Contact an Informetica rep today!