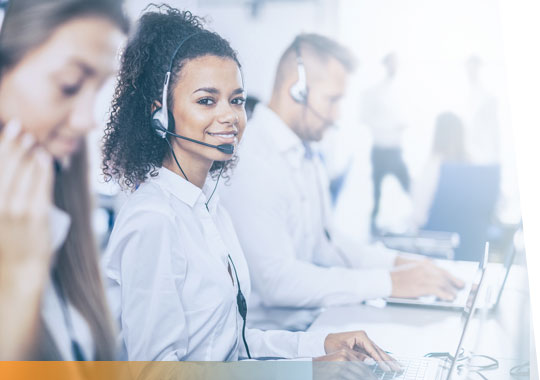 Learning Solutions for Call Centres
The Informetica learning management system (LMS/LCMS) helps call centres keep employees productive and satisfied, while meeting performance and service standards. Call centres have the challenge of balancing service levels with fluctuating call volumes coupled with dynamic staffing concerns, resulting in a need for quickly trained personnel who can effectively juggle multiple task requirements. Informetica enables our clients to improve personnel performance, reduce training time, and deliver training to all of their employees and partners quickly and effectively.
Key Features and Benefits of Informetica LMS for Call Centres
Create a centralized training program for employees, no matter their location
Reduce training time
Improve caller satisfaction by having a staff armed with improved knowledge
Manage your entire learner population and training programs from a single web-accessible system
Train unskilled employees in a high turnover environment
Enhance current employee skills
Create reductions in call centre staff turnover
Increase customer satisfaction and average call time
Pool the knowledge of your employees with higher levels of education, experience, or training
Assess job candidates who can cope with the pressures of call centre work
Improve employee productivity by delivering off-phone activities during idle time
Assess employee performance
Big or small? We have the perfect solution for you.
See how Informetica can provide you with a platform to create, deliver and track employee performance - all from a powerful and scalable cloud-based solution. Contact an Informetica rep today!