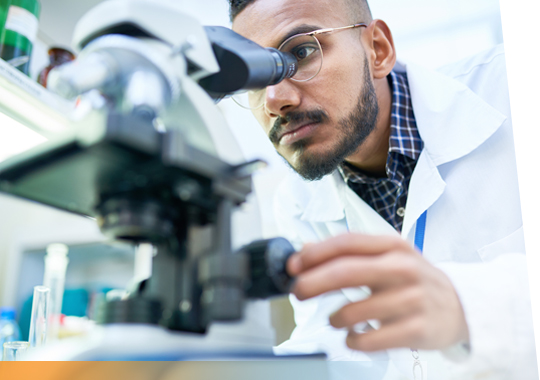 Learning Solutions for Pharmaceutical Companies
The Informetica learning management system helps organizations in the pharmaceutical industry recruit, develop, and retain a talented workforce so that they can concentrate on completing time sensitive clinical trials and meeting strict quality standards. Pharmaceutical companies have the challenge of remaining highly competitive while staying compliant with industry regulations, resulting in a need to retain the best qualified employees for intense and complex jobs. Informetica enables our clients to meet their goals of compliance, training a complex workforce, increasing productivity, and increasing product safety. Pharmaceutical companies are using Informetica for everything from drug trial application training to sales training.
Key Features and Benefits of Informetica LMS for Pharmaceutical Companies
Ensure targeted, consistent training programs across all departments, in any location
Develop a strong performance-driven culture through talent and performance management
Recruit, train, develop, and retain a highly qualified workforce
Ensure that career paths and skills development are addressed to retain your most talented employees
Retrain employees on standard operating procedures when critical changes have been made
Create ongoing compliance training for existing, new and subcontracted staff
Increase your employee retention rate by improving employee proficiency, development, engagement, and satisfaction
Document employee learning, compliance training, certifications and accreditation for regulations
Assess employee performance, skill assessment, and eligibility for advancement
Perform analytics to help you meet your organization's goals and compliance
Develop your own database of policies, procedures, assessments, and training to provide measurable results
Provide consistent and thorough employee orientation materials
Reduce operating costs and increase productivity because less time is spent on training
Weigh, assess, and grade prospective employees so that you can recruit the best qualified in education, skills, and experience
Rate assessments to ensure each employee knows the material needed in order to work with customers
Big or small? We have the perfect solution for you.
See how Informetica can provide you with a platform to create, deliver and track employee performance - all from a powerful and scalable cloud-based solution. Contact an Informetica rep today!